Sapci products - Decorative concrete
---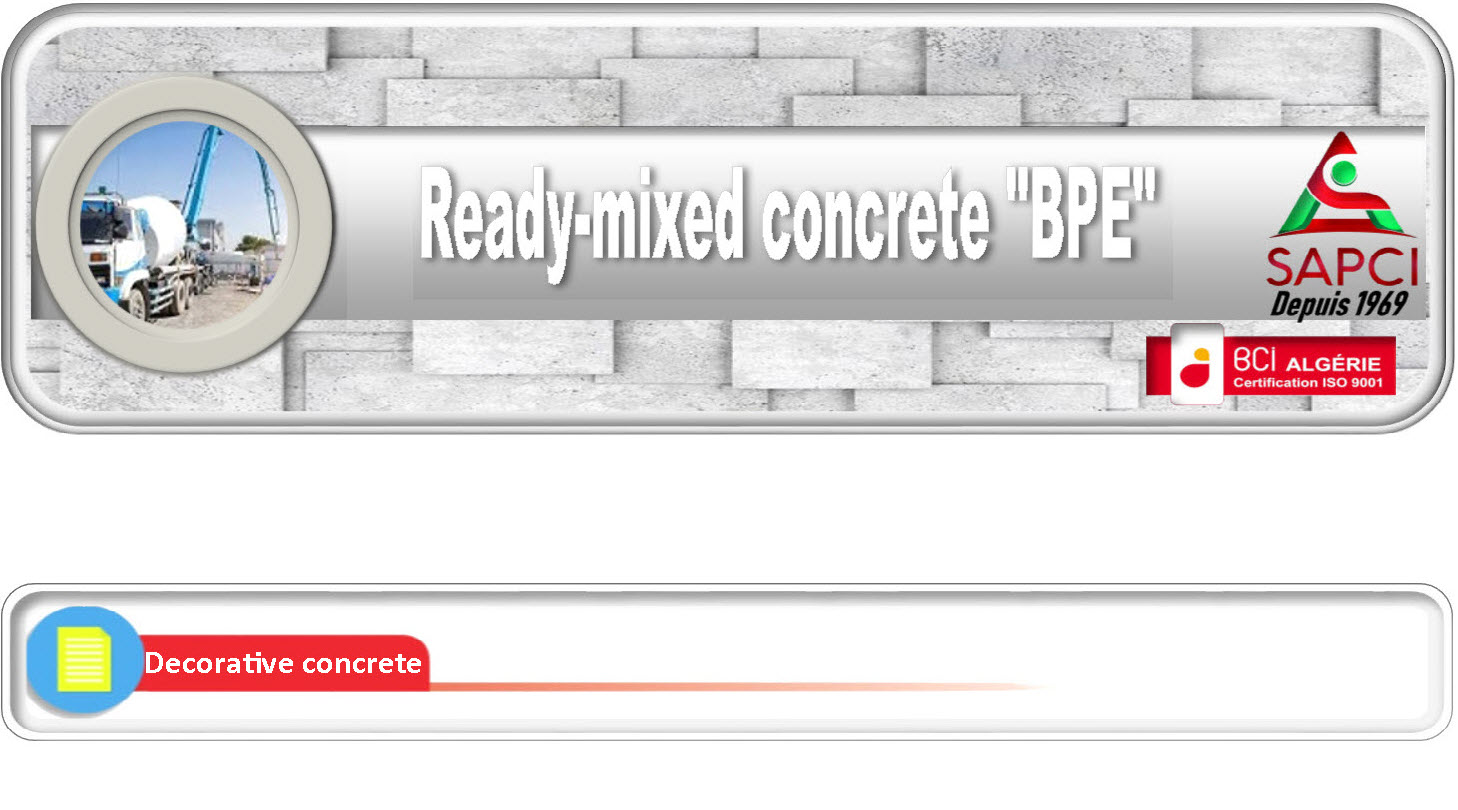 Description:
The range of decorative concrete meets the requirements of architects, design offices, technical services, …and individuals. They are innovative concretes that provide incomparable longevity.

They are designed to guarantee:
- Quick installation
- An excellent adaptation to complex shapes
- Great grip
- Resistance of the surface and the colors over time

Decorative concrete increases the possibilities of using concrete:
- Varied palette of colors and patterns
- Rich and pleasant texture, depending on the needs, (Soft, Rough, non-slip ... etc.)
- Integration of regional subtleties in the choice of raw materials
The range of decorative concrete:

Colored concrete:
It is a concrete colored in the mass during its manufacture. It offers a wide range of shades (natural or intense), and finishes (floated, swept, etc.) for greater creative freedom, Ideal for: garden paths, terraces, roads, cycle paths, schoolyards, …etc.




After treatment of the fresh concrete, the deactivated concrete has a gravel appearance and displays a beautiful effect of matter through the reliefs of the aggregates.



Polished concrete:
It is a decorative concrete whose final appearance is close to the polish of marble which offers a wide range of colors and finishes depending on the choice of aggregates and the coloring of the paste and the degree of polishing.