Sapci products - Retarded concrete
---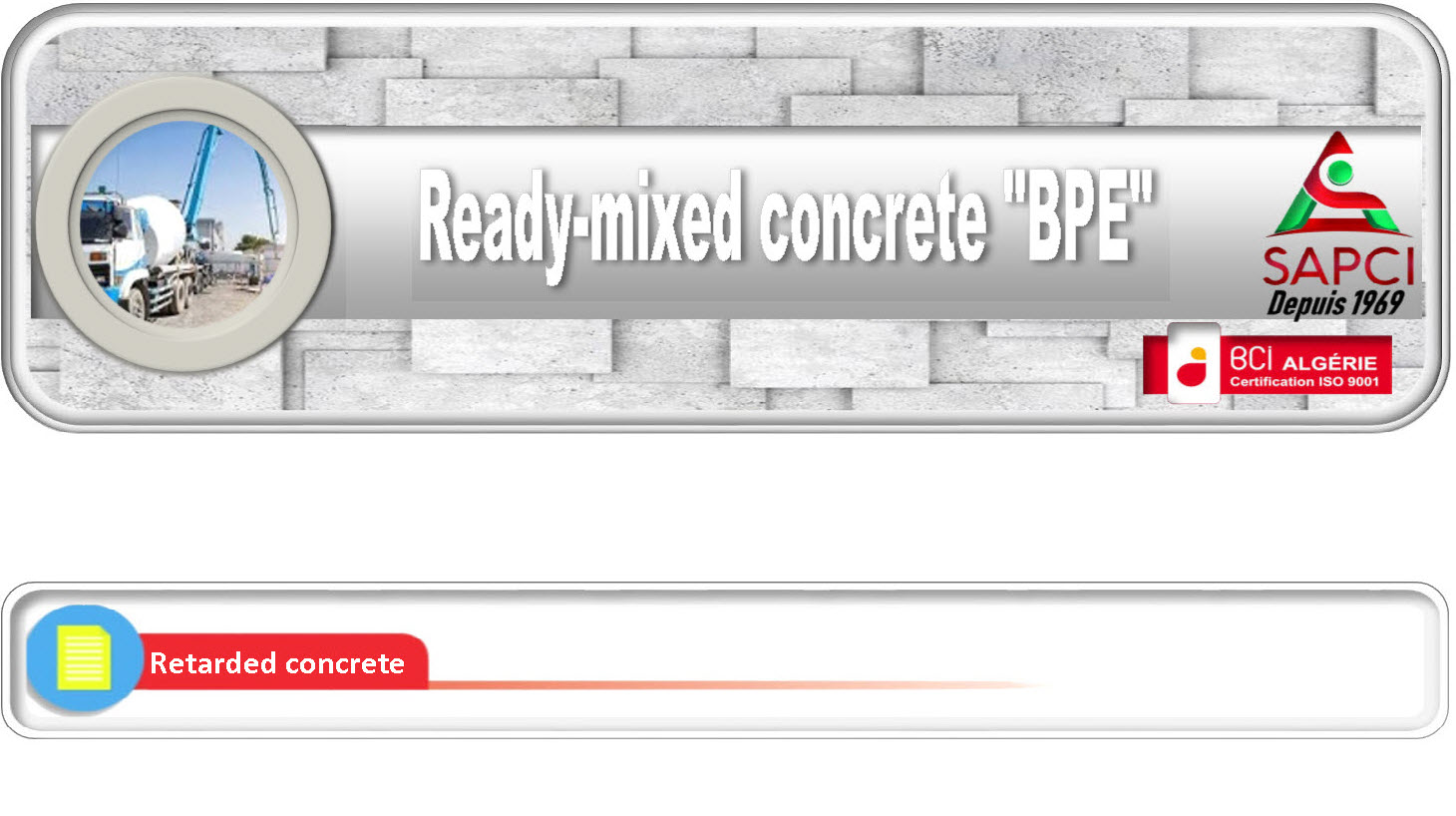 Description:


Climatic conditions have a great influence on the final quality of the concrete. As a general rule, as soon as the temperature measured on site is permanently above 25 ° C, measures must be taken in the manufacture of concrete.




Evolution of sag at abram cone as a function of temperature


Concrete is sensitive to parameters such as temperature, humidity, wind speed, which act on:
- The rheology of concrete and its evolution
- The setting speed
- The kinetics of hardening
- Evaporation and desiccation of concrete

The rise in the temperature of the concrete causes a significant loss of workability and workability and this in the fresh state as well as a reduction in setting time which influences the mechanical strengths and also significant cracks and plastic shrinkage. in the hardened state.

In order not to take the wrong choice of adding water to solve the problems caused by heat in the fresh state of concrete, causing more problems in the hardened state, SARL SAPCI offers a better solution in a Retarded concrete.

Benefits:

Regarded concrete, a concrete with a formulation study that meets quality requirements and allows you to perform:
- Concreting in hot weather while maintaining the consistency of the fresh concrete during its installation
- Concreting under normal temperature conditions to maintain the qualities of the concrete, particularly workability, in the case of long transport distances or waiting times on site
- Large mass concreting (dams, diaphragm walls, bridge piers, etc.)
- Its formula limits the rise in temperature of the concrete and reduces the risk of cracking.