Algeria announces decision to ratify AfCFTA deal
---
NIAMEY- Algeria has announced on Sunday in Niger's Niamey decision to ratify the agreement on the African Continental Free Trade Area (AfCFTA) and that the relating document will soon be transmitted to the president of the African Union Commission.

The announcement has been made by Prime Minister Noureddine Bedoui while addressing the 12th Extraordinary Summit of the AU Heads of State and Government.

The announcement "once again reflects Algeria's constant and unwavering commitment for Africa and its major projects," added Bedoui.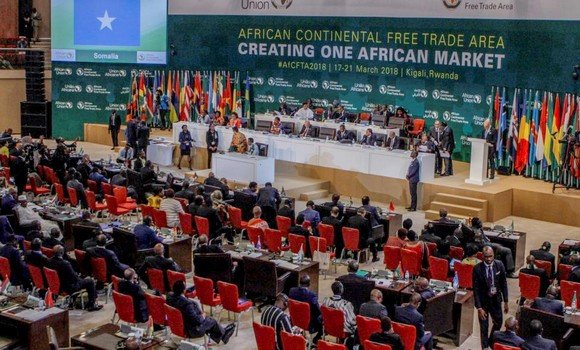 According to him, this conference represents "a historical moment which stresses Africa's determination to solidify its commitment to liberalize trade and deepen the African integration in the service of all the African countries, without exception."

Algeria will "pursue its commitment, as in the past and with the same strength, to the current and future negotiations aiming at building and deepening the African integration to better defend the continent's interests," he added.
With the effective launch of the AfCFTA, "our countries achieve one of the major aspirations of agenda 2063 which aims at making Africa an emerging continent, and influential and efficient player in the global economic and commercial exchanges," he said.

The AfCFTA "will boost the development of intra-African trade and promote the economic growth and lasting development, deemed a necessary driving force in today's world progress."
"Our countries are called upon to ensure that ZLECAF benefits, first and foremost, the Africans, the products and goods manufactured in Africa, while boosting the intra-African trade without resorting to non-African intermediaries," said the Premier.

"The commitment of our countries to these principles will first promote the 'Made in Africa' labelled goods in Africa then help them access world markets, once the minimum conditions of competitiveness are met," he explained.